Dinner with World Changers Speaker Series
What do Shark Tank Winners, Forbes 30 Under 30s and White House Fellows have in common? They are our guests for dinner! Join us on Mondays in the fall to meet some incredible social innovators, entrepreneurs and changemakers who are finding solutions to the world's most pressing problems! This is not just a regular presentation, these are conversations led by our students!! Eat, drink and be inspired!
---
Daquan Oliver
Founder, WeThrive
September 25th, 6:30pm Kravis 321
Daquan J. Oliver is the founder and executive director of WeThrive (formerly Recesspreneurs), a nonprofit that works alongside undergraduate students to close the opportunity gap through after-school entrepreneurship programs. Growing up
in a single-mother, low-income household, Daquan made a promise at age fourteen to assist future children in a similar socioeconomic position to become successful, leading him to found WeThrive at age twenty-one. Prior to WeThrive, he founded Jossle, a youth marketing company which worked with large brands like Zipcar, Uber, and KarmaLoop, and amassed a nationwide student network of more than 100,000 students. Daquan selected as an Echoing Green Fellow, featured on the 2017 Forbes 30 Under 30 List, has been featured in Boston Business Journal, The Boston Globe, Boston's 25 Under 25, named "One of Five Top Black Student Leaders to Watch in 2014" by the Clinton Foundation, delivered a TEDx Talk on actionable strategies to overcome structural violence, and received recognition for his work by Former Secretary of State Hillary Clinton. Daquan earned his BS in Business Management from Babson College, the number one school for entrepreneurship. Learn more about WeThrive.
Registration Closed
---
Nanxi Liu
CEO and Co-Founder, Enplug, Inc.
Co-Founder and Board Member, Nanoly Bioscience
October 2nd, 6:30pm Kravis Center
Nanxi graduated from UC Berkeley in 2012 with a BS in Business Administration and a BA in Political Economy. While still in college she co-founded Nanoly Bioscience, a biotech company developing polymers that enable vaccines to survive without refrigeration. Their work won Airbus's 2015 Materials and Manufacturing Award. Nanoly also received funding from Intel, Applied Materials, Duke University, UC Berkeley, and NASA. She is currently the CEO and Cofounder of Enplug, a rapidly growing tech company that's built the leading open software for managing and distributing content on displays. Enplug's software is used by businesses to show interactive social media feeds, videos, dashboards, games, and more on any size display. Previously, she served in an investment banking role at Goldman Sachs, a derivatives trading role at Citigroup, and an engineering role at Cisco Systems. Nanxi serves as a Member of Advisory Board of Covington Capital Management and is on the Advisory Board of Infobitt and on the Youth Advisory Board of Lady Gaga's Foundation. She was named Intel's Top Social Innovation of 2012 and the "Top Performer" at Colorado State's Music Festival. Ms. Liu received a Mobilize.org National Leadership Award and was named one of Forbes' top 30 under 30 in 2016. Nanxi also spends her time producing a multiple Emmy away winning digital drama series, composing music for R&B groups and snowboarding.
---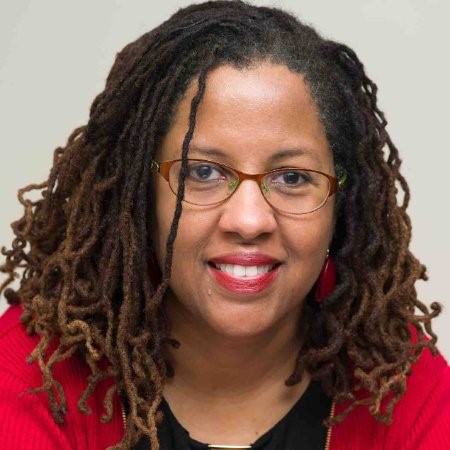 Latonya Slack
Leadership Coach and Strategist, Slack Global Consulting
October 9th, 6:30pm Kravis 321
Latonya Slack is principal and founder of Slack Global Consulting, which specializes in facilitating, visioning and assisting individuals and organizations with planning and navigating critical decisions. For seven years, she served as Senior Program Officer for California Democracy supporting civic engagement, community organizing, voter engagement and capacity building for the James Irvine Foundation. While at the foundation, she served as secretary, vice chair and chair of Southern California Grantmakers board of directors. Prior to working in philanthropy, she was Executive Director of the California Black Women's Health Project, where she created a comprehensive policy advocacy program, a mental health initiative and the Advocate Training Program, which trains lay community members as health policy advocates. She has also worked for the Service Employees International Union as a community political organizer, engaging community, religious, labor and health organizations on health care justice issues. After graduating from UCLA School of Law, she worked with the Legal Aid Foundation of Los Angeles as a Consumer Law Advocate and, through AmeriCorps Legal Corps, on the Youth Empowerment Project, helping community groups in South Los Angeles create nonprofit organizations. Latonya is a graduate of Brown University with a concentration in Biomedical Ethics. She is a 2006 German Marshall Fund American Marshall Memorial Fellow and is currently a board member of California NonProfits Insurance Services. She was formerly on the board of the California Association of Non Profits and the Liberty Hill Foundation from 2012-2017. In 2006, Mayor Antonio Villaraigoso appointed her to serve as a Los Angeles City Commissioner for El Pueblo Historical Monument also known as Olvera Street.
---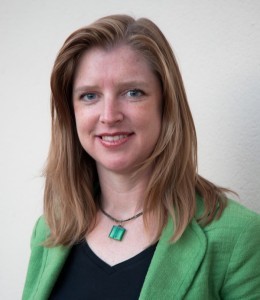 Emily E. Arnold-Fernández
Founder and Executive Director, Asylum Access
October 23rd, 6:30pm Kravis 321
Emily Arnold-Fernández, the founder and executive director of Asylum Access. Asylum Access is an innovative international nonprofit dedicated to making refugee rights a reality. Asylum Access empowers refugees in Africa, Asia and Latin America to live safely, work, send children to school and rebuild their lives. As a social entrepreneur, human rights pioneer, and lawyer she has advocated for the rights of women, children, and other vulnerable individuals, both domestically and internationally.
Emily first became involved in refugee rights in 2002, when she represented refugees in United Nations proceedings in Cairo, Egypt. After working with a young Liberian refugee at risk in Cairo, Emily founded Asylum Access to advocate on behalf of refugees seeking to assert their rights. For her innovative approach to the global refugee crisis, Emily was honored by the Dalai Lama as one of 50 "Unsung Heroes of Compassion" from around the world (2009) and Waldzell Institute's Architects of the Future Award (2012). She has also been recognized as Pomona College's Inspirational Young Alumna (2006), awarded the prestigious Echoing Green fellowship (2007), and recognized as the New Leaders Council's 40 Under 40 (2010), among others.
Emily's groundbreaking work with Asylum Access has earned her international speaking invitations and widespread media attention, including the Rotary International Peace Symposium (2008, 2009), the UN High Commissioner for Refugees' Annual Consultations (2008, 2009), a cover feature in the Christian Science Monitor (September 2009), and the San Francisco Examiner's Credo column (July 2011).
---
Talk with the Two Founders of Six Foods
Laura D'Asaro
Co-Founder and Chief Operations Officer, Six Foods
October 30th, 6:30pm Kravis 321
Laura D'Asaro is the co-founder and chief operations officer of Six Foods, a company that works to normalize insect consumption as a sustainable source of protein. Laura's journey in social entrepreneurship began at age fifteen, when she raised $14,000 through her lemonade stand to build a playground for her community. At nineteen, she co-founded Wema Inc., an education nonprofit in Kenya, and co-founded Six Foods at 23. Laura's inspiration for Six Foods stemmed from the fact that she has been an off and on vegetarian her whole life, struggling with the moral and environmental aspects of eating meat. She first ate a caterpillar from a street vendor in Tanzania and realized that insects could be that sustainable protein she was looking for. Laura sent an article to her college roommate (now co-
founder), and a few escaped crickets in her dorm room later, Six Foods was born. In addition, Laura has broken multiple world records, including the longest book domino chain and
fastest time to crawl one mile. She is a 2013 Harvard college graduate.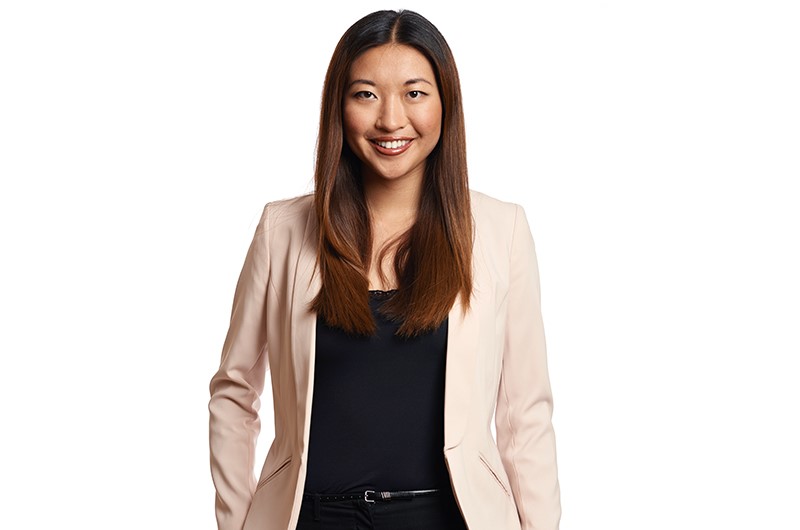 Rose Wang
Co-Founder and Chief Executive Officer, Six Foods
October 30th, 6:30pm Kravis 321
Rose is the co-founder and chief executive officer of Six Foods, a company that works to normalize insect consumption as a sustainable source of protein. Rose has a background in strategy and marketing, having worked at Nutraclick and Microsoft. In college, Rose managed HSA Cleaners and The Harvard Shop through Harvard Student Agencies, managing an annual budget of $1.5M. She also has a passion for education and sits on the board of an education nonprofit, Wema Inc., in Kenya. She founded Six Foods at the age of 22 (after eating a scorpion in China). Business Insider named Six Foods as one of the top ten startups changing the future of food, and they have one of the most funded food Kickstarters to date. Rose is a graduate of Harvard College and plans to matriculate to Harvard Business School in 2018 as a part of the 2+2 program.
---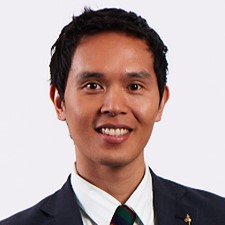 Rey Faustino
Co-Founder and Chief Executive Officer, One Degree
November 6th, 6:30pm Kravis 321
Rey Faustino, founder and CEO of One Degree, is an entrepreneur, innovator and fervent advocate for educational equity. Rey launched One Degree to ensure that all families have access to services they need to overcome poverty. Rey began his career as a teacher in Japan and later was the site director at BUILD, a college access nonprofit organization that propels low-income minority youth to attain a college education. Rey received his B.S. in Business Entrepreneurship from the University of Southern California and earned his Master in Public Policy from Harvard University's Kennedy School of Government. He is an alumnus of Y Combinator, an Echoing Green Fellow, and an Education Pioneers Fellow. Rey was nominated for the inaugural Visionary of the Year Award by the San Francisco Chronicle. In his spare time, Rey practices yoga, plays with gadgets, and builds furniture from scratch.
---
Kathleen Kelly Janus
Lecturer, Stanford University
Author, Social Startup Success
Co-Founder, Spark
November 13th, 6:30pm Kravis 321
Kathleen Kelly Janus is an award-winning social entrepreneur, author, and lecturer at Stanford University. As an expert on philanthropy, millennial engagement and scaling early stage organizations, her work has been featured in the Wall Street Journal, Huffington Post, Stanford Social Innovation Review, Tech Crunch and the San Francisco Chronicle. Based in the heart of the Silicon Valley, she is currently writing a book about best practices for early stage nonprofit organizations based on a four-year research project surveying and interviewing hundreds of social innovators.
An attorney, Kathleen has spearheaded numerous social justice initiatives. Kathleen is a co-founder of Spark, a nonprofit focused on building a community of young, global citizens promoting gender equality. Since its founding in 2004, Spark has engaged more than 10,000 young professionals nationwide and raised more than $1.5 million to support grassroots women's organizations. In 2007, Kathleen was named Young Nonprofit Professionals' Board Leader of the Year for her work with Spark. She currently sits on Spark's Board of Advisors.
From 2007 to 2011, Kathleen helped launch and direct Stanford Law School's international human rights clinics in Namibia and South Africa, supervising Stanford students on fieldwork projects related to HIV/AIDS, water rights and rural women's issues. Kathleen lectures widely human rights and has taught courses at Stanford Law School, Berkeley Law School, Santa Clara Law School and the University of San Francisco Masters of Arts International Studies Program.
Info about Kathleen
---
Chris Ategeka
Founder and Chief Executive Officer, Health Access Corps (Rides for Lives)
November 20th, 6:30pm Kravis 321
Chris Ategeka, founder and CEO of Rides for Lives, is an engineer, inventor, and entrepreneur at heart. Chris, the eldest of five siblings, was orphaned after losing both parents to HIV/AIDS. He became the head of the household and caretaker to his siblings at the age of seven, an experience he credits for his leadership abilities. Motivated by his experiences growing up in rural Uganda, Chris started Rides for Lives (formerly CA Bikes) to connect individuals and communities in rural Uganda to critical health and education services by means of locally made transport vehicles such as wheelchairs, bicycles, and bicycle-ambulances. Chris has been awarded several awards for his work at Rides for Lives, including the U.S. President's Emergency Plan for AIDS Relief (PEPFAR) award, a Chevron award, and the Judith Lee Stronach award. He spoke at TEDxSacramento in 2012 and delivered the commencement student address at UC Berkeley's College of Engineering graduation ceremonies in 2011. Chris holds a BS and MS in Mechanical Engineering from the University of California, Berkeley and is currently taking time off from pursuing his Ph.D at the same institution to concentrate full time on Rides for Lives.