Kravis Fellows Program
The Kravis Fellows Program is for young alumni of the Claremont Colleges who aspire to significant leadership roles. Being a member of the Fellows is a unique opportunity to continue your own development, network with remarkable leaders across a wide range of fields, and at the same time mentor our students.
Key benefits of joining the Kravis Fellows Program include:
Invitations to networking opportunities and special events with the Kravis Leadership Institute Advisory Board
Access to continuous learning opportunities offered through the Kravis Leadership Institute including, lectures, research, and workshops
Opportunities to participate in panels to share your "lessons learned" with current students
Attend invitation-only events with distinguished leaders in business, government, and nonprofit sector- many held in private homes.
Membership to the Res Publica Society involving a series of luncheon events hosted by CMC with renowned figures from government, industry, and the media.
If you have an interest in joining the Kravis Fellows, contact Jay Conger at jconger@cmc.edu or Nancy Flores at nflores@cmc.edu to learn more.
Testimonials
"Joining the KLI Fellows is one of the best ways to engage with the CMC community as an alumni. I've attended lectures, lively dinners with guest speakers, and engaged directly with the wonderful current KLI students through panels and class dinners at the Athenaeum. KLI affords me the opportunity to not only develop myself as a leader, but to help in the development of young CMCers – two things that make joining the KLI Fellows well worth the investment of time and money."
Athena Chiera '06, Vice President of Business Development, Athena Engineering, Inc.
---
"The Fellows Program is the Ath for KLI alumni. It's an opportunity to learn from leaders in a variety of fields. The peer group is extraordinary – I've been as impressed with the Fellows as I have been with the speakers."
Wade Vaughn '13, Market Launcher, Zumper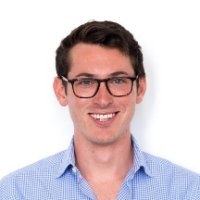 ---
"These last three years as a Kravis Fellow have allowed me to continue my learning and development in unprecedented ways across all facets of my life (career, academic and personal). You have unique access to top business and industry leaders through the Kravis Fellow's exclusive events. You can take advantage of the Kravis Fellow's many opportunities to continue your academic growth through attending KLI's conferences, participating in CMC's Silicon Valley program as well as organizing thought-provoking panel discussions. Lastly, you are able to stay strongly connected with the Claremont Colleges through regular interaction with current students, staff, faculty and alumni. Going from student to young professional wasn't always easy, and I'm so glad I had the Kravis Fellows Program to help me not only survive, but thrive during this transition."
Don Swan POM '15, Private Equity Analyst, Skyview Capital, LLC