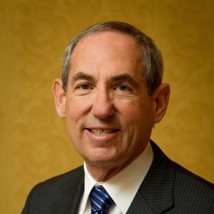 Kenneth M. Novack '67
Founding Partner, Schnitzer West
Mr. Kenneth M. Novack is Chief Executive Officer of MMGL Corp., a privately held investment firm with headquarters in Seattle. MMGL (formerly known as Schnitzer Investment Corp.) is engaged in the real estate development business directly and through Schnitzer West LLC, and the ocean transportation business through Liberty Shipping Group.
Mr. Novack was also Chairman of Schnitzer Steel Industries, Inc., headquartered in Portland, Ore. One of the largest metals recyclers in North America, the company has been a publicly traded firm since its IPO in 1993 and is engaged in the metals recycling, steel manufacturing and auto parts business.
Mr. Novack also served as Chairman of Liberty Shipping Group, Chairman of Lasco Shipping Co., and served on several boards of international maritime entities and the boards of several other public and private companies. He was a partner in the law firm of Ball Janik & Novack from 1982 to 1991. He was also adjunct professor at the Lewis & Clark Law School (Portland, Ore.).
Mr. Novack has served the community on numerous boards, including Oregon Health & Science University, Marylhurst University, Lewis & Clark College, Doernbecher Children's Hospital, the Portland Art Association, the Columbia River Maritime Museum, and the Oregon Public Employees Retirement System. He also served as Chairman of the Metropolitan Arts Commission, the Oregon Youth Services Commission and of the Portland Business Alliance. Mr. Novack currently serves on the boards of Eisenhower Medical Center (Rancho Mirage, Calif.), California Pacific Medical Center (San Francisco), and Bridge Housing Corp.
Mr. Novack is a Trustee of Claremont McKenna College. He also serves on the Advisory Board of the Kravis Leadership Institute and on the Board of Governors of the Lowe Institute for Political Economy. Mr. Novack received a B.A. in 1967 from Claremont Men's College and a J.D. in 1970 from the University of Southern California, where he was a member of the Order of the Coif.