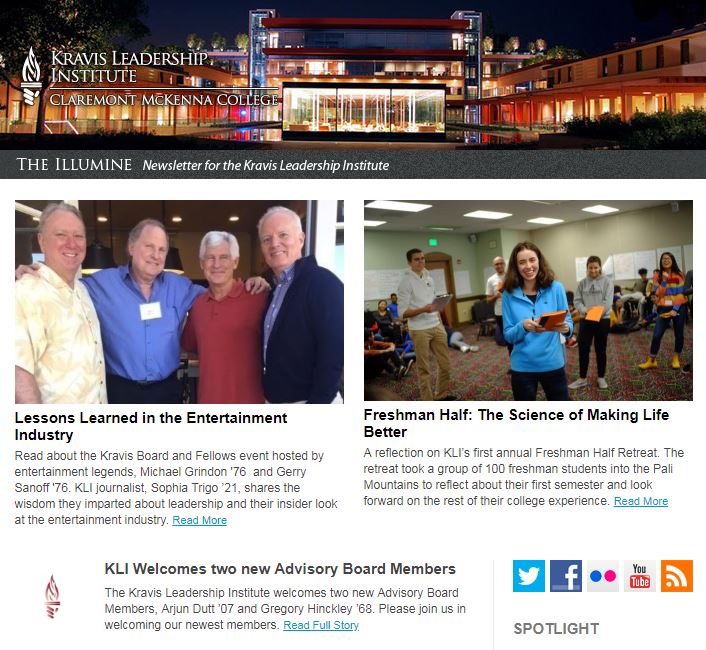 Illumine
The Illumine is the electronic newsletter for the Kravis Leadership Institute. It is published multiple times a year and will keep you up-to-date on all of KLI's programs and events throughout the year. You can sign-up to receive this newsletter automatically by filling out the subscription form at the bottom right of the sidebar. You can also view it now by clicking the link below or image on the left. View KLI's E-Newsletter: Summer 2018 and Winter 2018.
Recent Releases
---
Illumine Newsletter Contributors:
Sherylle J. Tan, Ph.D
Illumine Editor
Director of Internships and KLI Research
Angelica Ferreira '14
Illumine Editor
Special Events and Project Manager
Robert Cain '21
Illumine Student Editor
Sofia Trigo '20
Illumine Student Editor
Linnea Uyeno '20
Illumine Student Editor
---
Archives
2017
2016
2015
2014
2013
Fall issue
Special Summer Issue
2012
2011
2010
2009
Subscribe to the Illumine and KLI mailing list here!