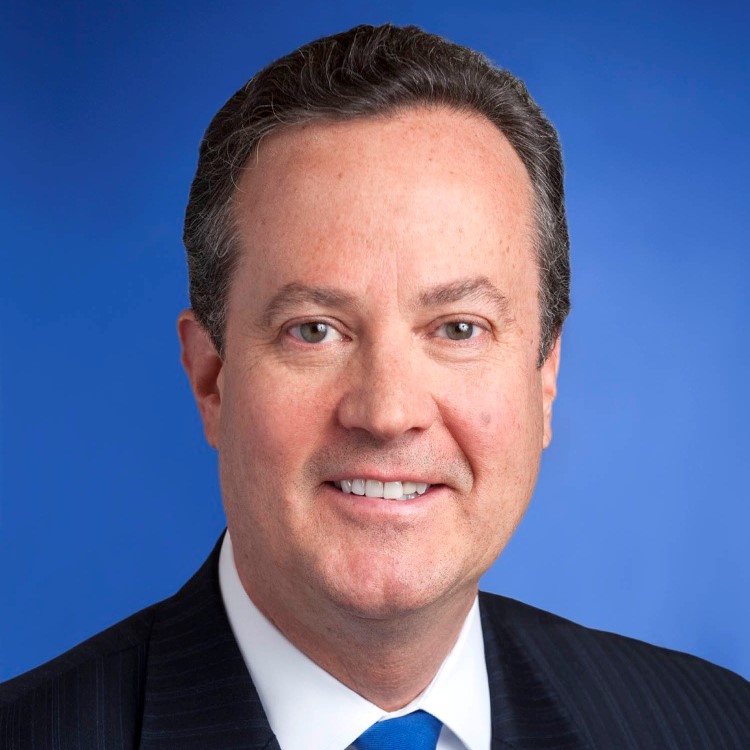 Douglas Peterson '80 P'14 P'15
President and Chief Executive Officer of S&P Global
Douglas L. Peterson is President and Chief Executive Officer of S&P Global.
S&P Global is a leading provider of transparent and independent ratings, benchmarks, analytics and data to the capital and commodity markets worldwide. The Company's divisions include S&P Global Ratings, S&P Global Market Intelligence, S&P Dow Jones Indices and S&P Global Platts.
S&P Global was created in April 2016 after shareholders approved changing the Company's name from McGraw Hill Financial.
Mr. Peterson was elected President and CEO of McGraw Hill Financial, effective November 2013 and he joined the Company in September 2011 as President of Standard & Poor's Ratings Services.
Previously, Mr. Peterson was the Chief Operating Officer of Citibank, N.A., Citigroup's principal banking entity that operates in more than 100 countries. Mr. Peterson was with Citigroup for 26 years, during which time he transformed businesses and drove performance in investment and corporate banking, brokerage, asset management, private equity, and retail banking. His prior roles include CEO of Citigroup Japan, Country Manager for Costa Rica and Uruguay, and Chief Auditor of Citigroup.
Mr. Peterson is co-chairman of the World Economic Forum's Financial Services Governor's Committee and the Forum's Global Strategic Infrastructure Initiative. Additionally, he co-chairs the Bipartisan Policy Center's CEO Council on Infrastructure. He serves on the Boards of Directors of S&P Global, the Federal Deposit Insurance Corporation's Systemic Resolution Advisory Committee, the Institute of International Finance's Market Monitoring Group and the Partnership for New York City. Mr. Peterson is also a member of the Board of Advisors of the Kravis Leadership Institute and the Boards of Trustees of Claremont McKenna College and the Paul Taylor Dance Company.
Mr. Peterson received an MBA from the Wharton School at the University of Pennsylvania and an undergraduate degree in mathematics and history at Claremont McKenna College.