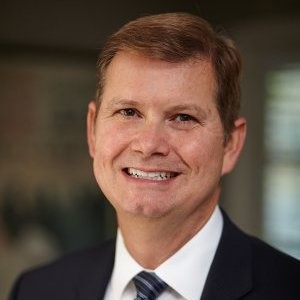 Charles R. Mounts '87
Global Head of Research and Design, S&P Dow Jones
Charles (Chuck) Mounts is currently the Global Head of Research and Design at S&P Dow Jones. He was formerly a founding partner and CEO of Bija Capital Management, which manages the Bija Global Macro Fund based in Santa Barbara. The Bija Global Macro Fund is a highly liquid, macro-opportunistic fund that invests in developed and emerging markets through options in foreign exchange, fixed income, commodities and equity indices. We employ a disciplined investment process with proactive risk management, defined downside for each trade and full transparency across the entire portfolio. Transparency underpins our investment process, where every trade is fully scripted in a Trade Write-Up that is provided to investors at the moment of trade initiation, complete with pre-defined stop-loss levels and realistic take-profit targets.
Chuck has 23 years of experience in global financial markets, with a career underpinned by critical thinking, creation of intellectual capital, franchise building and organizational leadership. He began his career at the Federal Reserve Bank of New York, and spent the following 20 years as a sell-side credit analyst and business builder. His leadership and business credentials include being a head of FICC research for UBS investment bank and being the head of Fixed Income Research at Knight Capital. Externally, Chuck Chaired the Global SIFMA Committee on Fixed Income Research Conflicts. As an analyst he has achieved 15 top rankings, including eight #1 rankings from global investors for his coverage of global financials.
Mr. Mounts has a Bachelor of Arts in International Economics and History from Claremont McKenna College and a Master of Public Policy from Harvard University.