Dear CMC Community,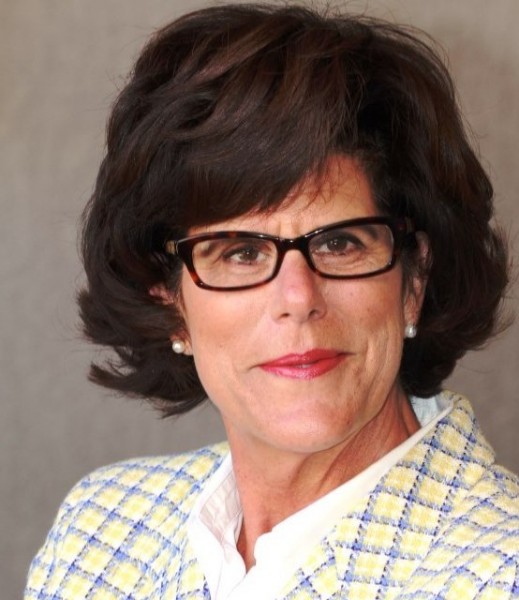 We would like to share very sad news that our board member Meredith Brenalvirez '80 passed away on December 24th. We feel so fortunate to have had Meredith with us this past year at our Kravis-de Roulet conference on Women's Leadership Journeys Revealed and at a Kravis Board/Fellows event in August. At both events, she shared her lifetime of insights on leadership and leading non-profit boards. She was a remarkable individual who made landmark contributions to women veterans in the military. As a board member of the Kravis Leadership Institute and the CMCAA Board, she was also a model of generosity in sharing her experiences and time with our students.
Meredith was a member of the first class of women at Claremont McKenna College and served as the college's first woman Senior Class President. After graduation, she worked in advertising on Madison Avenue in New York City for five years. She then returned to California to pursue a career in commercial real estate with a focus on shopping centers. Eventually she transitioned to non-profit work and community leadership.
Since 2011, she served as Military Women in Need's (MWIN) Board President. In her role as President and as a member of the board for more than 20 years, Meredith played a pivotal role in helping grow the organization from a small housing facility to a nationally-recognized non-profit. Raised with a father and brother who served in the U.S. Army, she developed a deep interest in the lives of military families. Under her leadership, MWIN grew to offer a breadth of services to the increasing number of female veterans and survivors of veterans. Her inspiration for leading MWIN came from the veterans she had known over her lifetime, who Meredith would say truly embodied the ideals of self-sacrifice, resilience, dignity, and duty to our country.
We are blessed to have had Meredith in our lives and to have had the opportunity to learn from her as our board member. A celebration of her life will take place on January 21st at 11:00am at the Pinnacle Presbyterian Church located at 25136 Pima Road in Scottsdale, AZ. Meredith's immediate family includes her husband Rodolfo "Rudy" Brenalvirez, her daughter Laura, and her sons John and Theodore. Two of her brothers were also members of the CMC alumni family. Her brother Charles "Chuck" Uhlmann graduated with the Class of '81 . James Uhlmann '84, completed his freshman year at CMC and then joined the U.S. Navy Seals.